A special import Mercedes Sprinter, not a van, a Mini Coach
The Mercedes Sprinter Travel is built by Mercedes as a Mini Coach for tours. We purchased this new addition to our fleet in August last year. The best part is, it's built by Mercedes in Germany as a tour vehicle, it's not a local van conversion. Below are some major features that make this vehicle perfect for us.
Out tours have been comfortable in the spacious interior and all guests have been greatly impressed.
Self leveling rear air-bag suspension,
Independent coach air conditioning system
Reclining Coach seats and curtains
Coach entrance door at the front of the vehicle
Wheelchair Access from the rear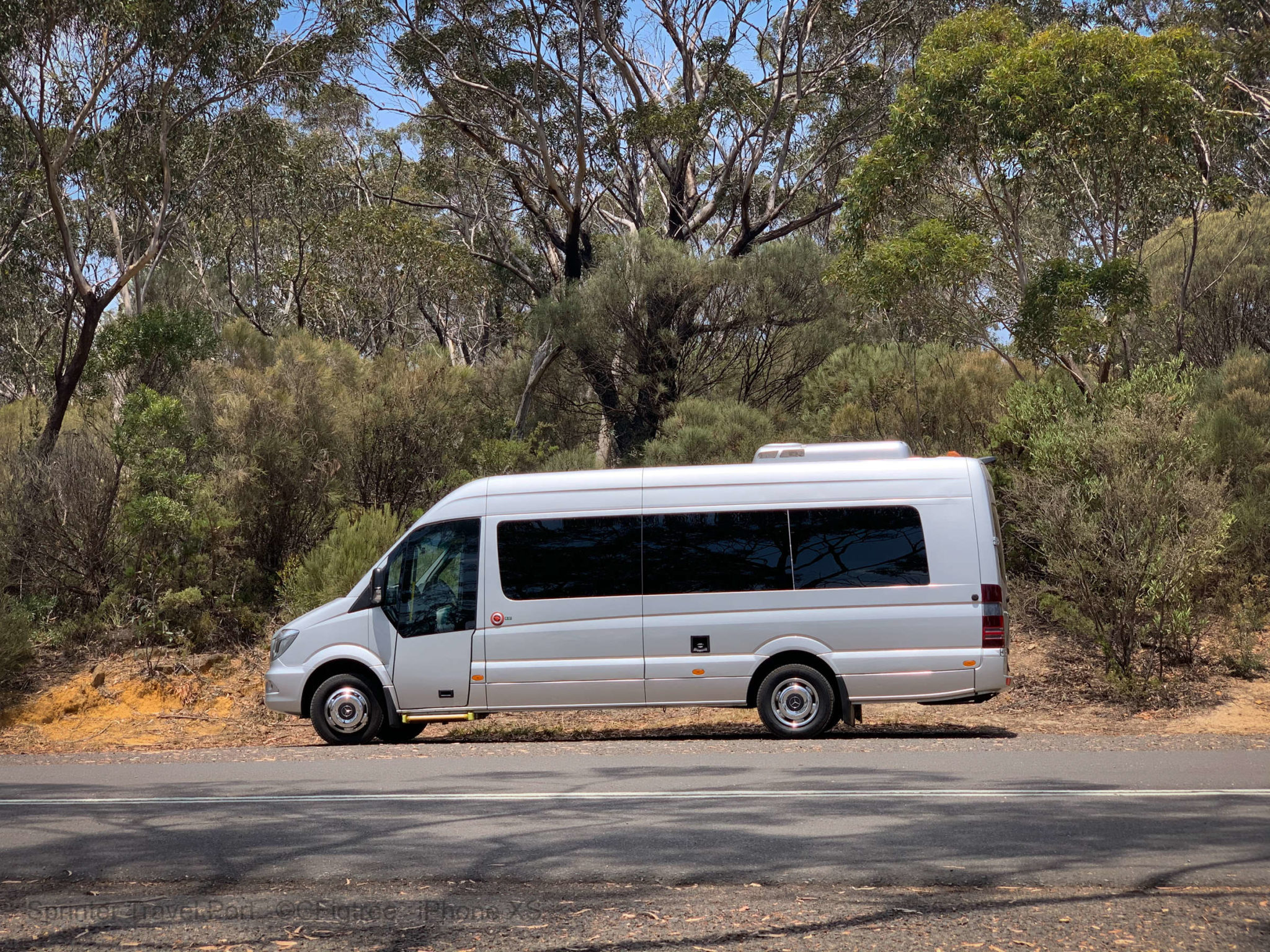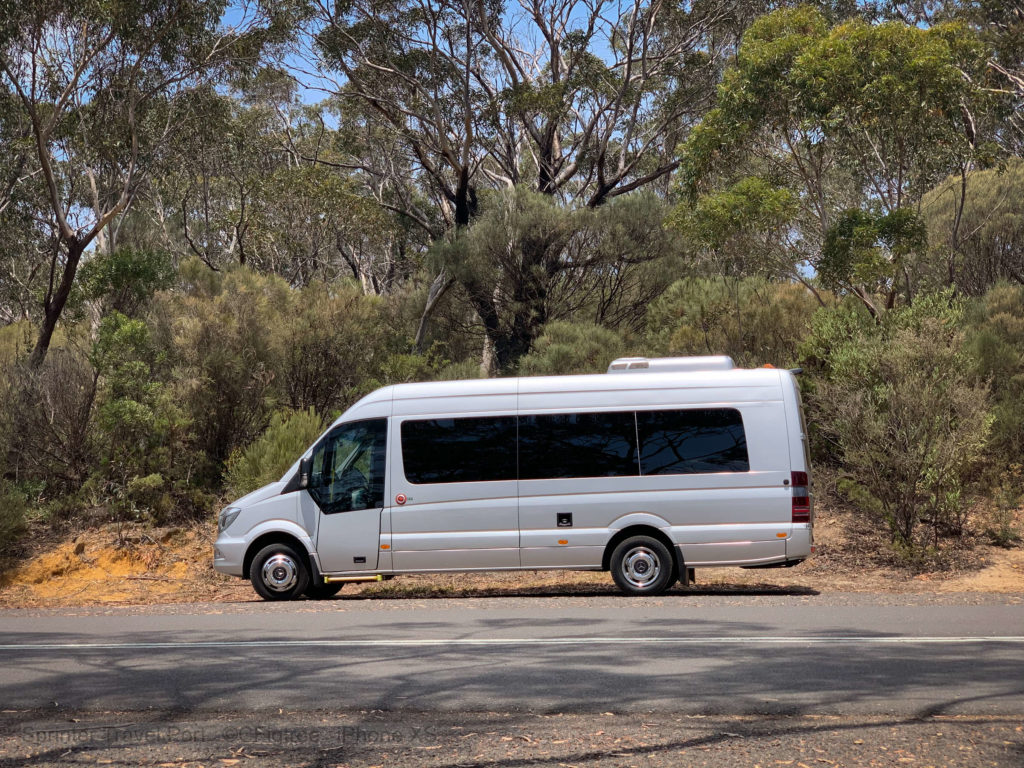 Photos