Enjoy spectacular scenery in one of Australia's premier wine growing districts
Our Hunter Valley Private Tour offers a remarkable wine and food experience in Australia's oldest wine region.
July – December SPECIAL
All Tours 30% Discount
Due to travel restrictions effecting the transport and travel industry we are offering discounts valid to December 15, 2020
It's your day, your way – so you can choose to spend the full day in the Hunter Valley or begin your adventure with a visit to a unique wildlife sanctuary at the Hawkesbury River town of Brooklyn on the way.
You may choose the wineries we visit, or you can leave it up to us.
Experience award-winning wineries and acclaimed restaurants
Discover local food and market delicacies
What to Expect
On our Hunter Valley Private Tour we may stop in picturesque Brooklyn for morning tea. The village is squeezed between Ku-ring-gai Chase National Park and the lower, estuarine reaches of the Hawkesbury River.
Alternatively, we can take the scenic route winding north through national parks and towns and villages – most notably, the charming heritage village of Wollombi.
Once we reach the wine growing region of the Hunter Valley, we have a wealth of options – including a large selection of both vintners and producers of olives, cheeses, and other delicacies.
The Hunter Valley produces excellent Semillon and Shiraz as well as some fine Chardonnay and Verdelho.
We'll visit some award-winning vineyards in the in the Mount View area , which overlooks most of the wine growing region. Then we head to Pokolbin some of the well known vineyards, such as Pepper Tree Winery, McGuigan Wines, Hungerford Hill, Audrey Wilkinson, Tyrells, Thomas Wines, and Brokenwood. You may choose the wineries we visit, or you can leave it up to us.
We can also visit the Smelly Cheese shop, Hunter Valley Chocolates, The Distillery, Local Markets, or the Hunter Valley gardens.
Lunchtime favourites include: Café Enzo, The Hunter Valley Resort, Muse, Hungerford Hill, or The Twine.
In late afternoon, wild kangaroos are sometimes spotted in the fields and paddocks as we make our way back to Sydney.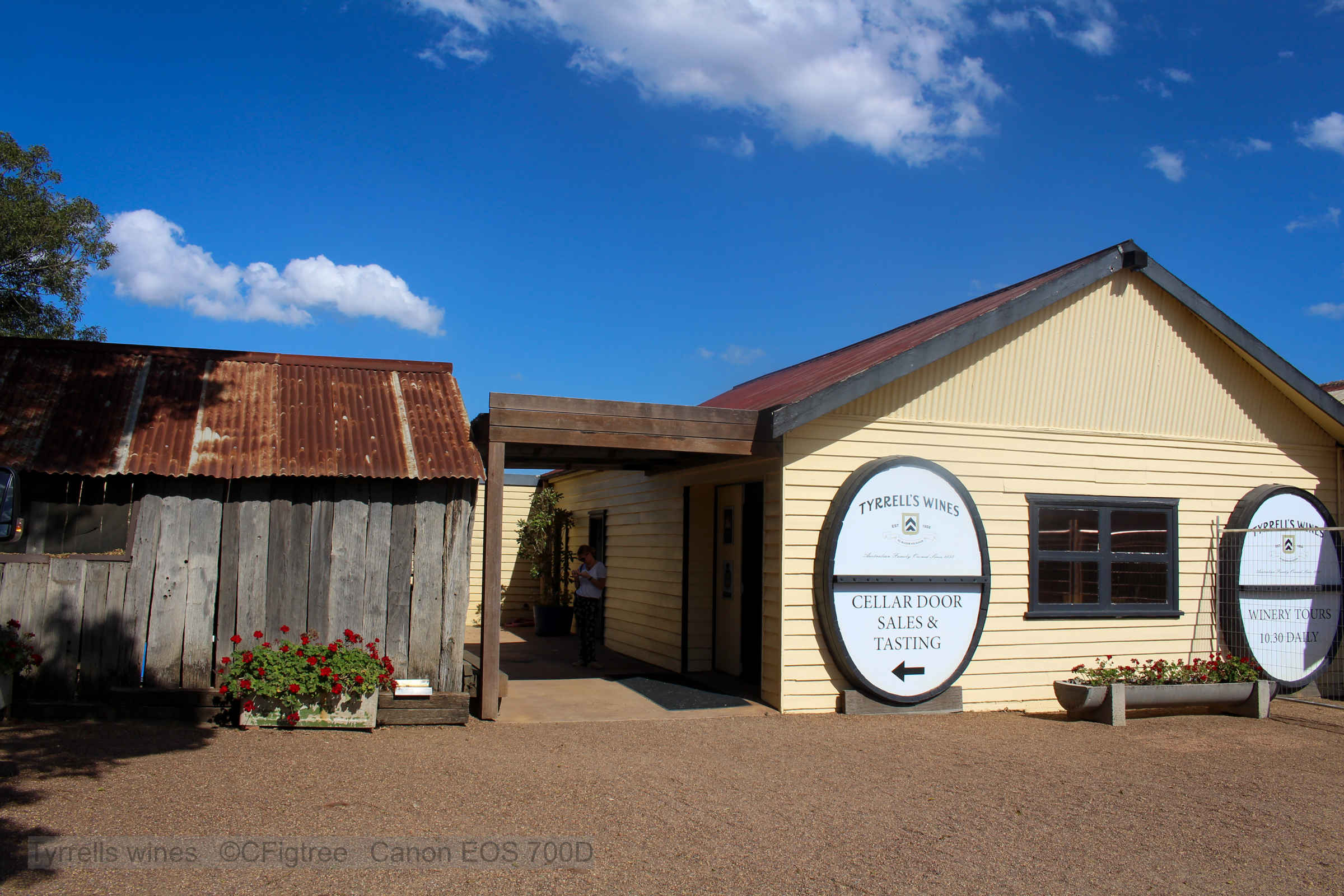 See our more Hunter Valley images on our gallery page
Wine, Cheese and Chocolate tasting at boutique wineries.
Private Tour in luxury vehicle.
Opportunity to visit wineries you know.
Take time to reach the Hunter Valley via the Australian
Wildlife Park or the Wollemi Rd.
---
Hunter Valley Private Tour booking details
Full Day Hunter Valley Private Tour 9-11 hours
Pick-up and drop off from all Sydney hotels, private addresses and Sydney Airport
Tour guide driver of a private vehicle
Wine tasting visits to at least three cellar doors
All transportation and related expenses (fuel, parking, tolls, etc)
Bottled drinking water and picnic accessories (if required)
We have a limited supply of warm jackets, raincoats and umbrellas – should they become necessary.
Our Hunter Valley Private Tour may be booked online here though our Fareharbor booking channel.
Book online, Call us, or email nowBook online now!
Departure Time
Our Charter tours pick-up and drop off from all Sydney hotels, private addresses and Sydney Airport.
Price Exclusions
Wine tasting fees are not included. Our recommended venues charge $5-10 per person and this is refunded should wine be purchased.
Any Private Expenses – including meals, drinks, or entry fees for attractions
The Australian Walkabout Wildlife Park
There is an option to include a visit to Walkabout Wildlife Park on our way. This is neither a zoo nor a museum, but a wildlife sanctuary where native bushland has been preserved and indigenous animals make their homes. The park also incorporates Aboriginal heritage sites and educational programs on Aboriginal culture. This a great chance to see koalas, kangaroos, emus, etc up close while also learning something of the original Australians.
Suggested Items to Take
Comfortable Shoes and Clothing
Be prepared for the day becoming warmer, cooler, or wetter than when we leave Sydney
In summer, a hat and sunscreen are recommended
An appetite for good wine and food
Tour Fees
| Group Size | Price AUD |
| --- | --- |
| 1-5 Guests | AUD $1150 $805 |
| 6-10 Guests | AUD $1300 $910 |
| 10-15 Guests | AUD $1400 $980 |
Cancellation fees
Any booking cancelled within 7-days of tour date will be charged 20% of the total tour fee; any cancellation less than 48-hours before scheduled pick up will be charged in full. However, we will work with you to reschedule your tour rather than cancel, if possible.
Other Conditions
Child seats and booster seats are available if requested in advance.
For tour activities not operated by Sydney Adventure Tours we cannot and do not take responsibility for any injury or loss arising in any manner.
---
Flexible Hunter Valley Private Tour Itinerary
Suggested Pick up time: 7 am to 9 am. 9-11 hours. This an example of an itinerary, however, all itineraries are flexible to suit you and may be adjusted on the day.
Depart Sydney -Optional stops along the way
If you're interested you could choose two of these three options. These routes and activities take time out of the wine experiences but offer enjoyable additions to your day.
Morning tea in Brooklyn Brooklyn is a quaint river village which feels a million miles from Sydney. Here you can feel the sense of community that infuses all the settlements of the Hawkesbury River.
Scenic route through Wollombi. Rather than sticking with the main highway to the Hunter Valley instead we can turn onto an under-utilised tourist drive which begins north of the Hawkesbury River. This road passes through national parks, past small farms, and through several towns and villages. Most notably, Wollombi – a heritage town with a well-preserved 19th century streetscape, lined with boutiques, cafes, and, of course, a pub.
The Australian Walkabout Wildlife Park is best visited as soon as it opens for the day at 9am. The animals are active then, and the tourists few. This is not a zoo, but a wildlife sanctuary – here koalas, kangaroos, emus, and other native wildlife freely roam the 80-hectare (198-acre) park which is maintained as native habitat. If you book ahead, we can arrange a private koala encounter.
The Morning – Mount View or Broke Fordwich and Pokolbin – wine tasting
The town of Pokolbin is at the centre of the wine growing region of the Hunter Valley.
So we focus our tours on wineries near Pokolbin. One of the two spots we recommend before Pokolbin are Mount View and Broke Fordwich so we can spend the morning at one of these destinations.
Mount View offers panoramic scenery from Mount View Road. Afterwards, we can visit Carillion Wines or Bria Ridge Wines, and then dine at Bistro Molines.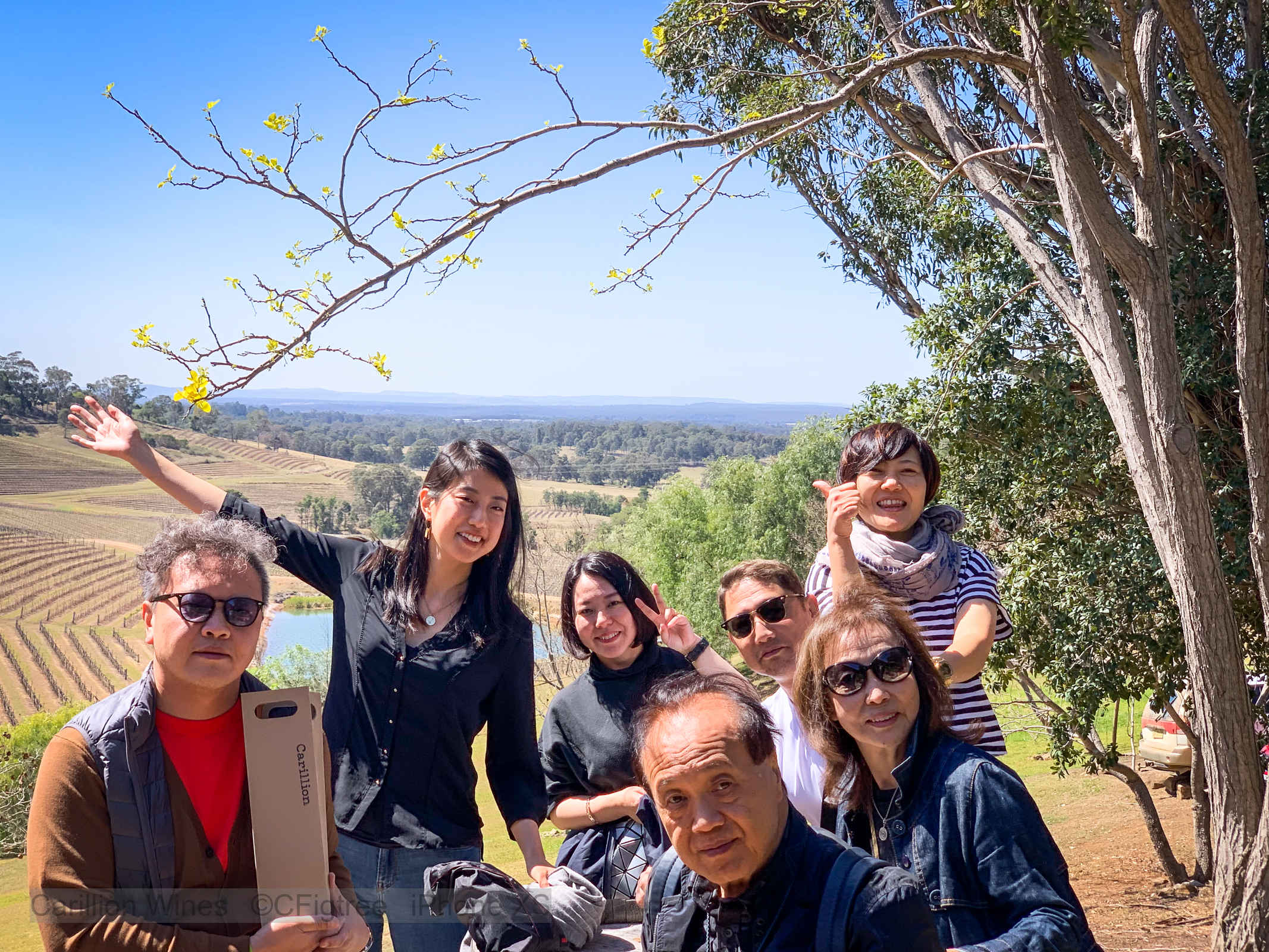 Broke Fordwich is a wine growing area a little further to the west of Pokolbin. It is best visited after arriving from Sydney via Wollombi Village. When here, visit the award-winning Krinklewood Winery and then enjoy a long lunch at the hatted Margan Restaurant.
Is there a selection of wineries you are keen to visit? We'll plot the route and make sure to hit them all. It's very much your day, your way.
However, if you'd prefer to leave the decisions to us – we'll show you our favourites. If some varieties are more your style than others, just let us know, and we'll introduce you to the right vintners.
We can visit a few cellar doors before lunch – perhaps hitting the Smelly Cheese Shop along the way, just for some balance.
Lunch -Boutique Restaurants and Fine Dining
When you are ready for lunch, the Hunter Valley supplies a wealth of options. Favourites include Margan Restaurant, Bistro Molines, Café Enzo, The Cellar Door, and Twine Restaurant. A quick option may be gourmet woodfired pizza and salads prepared while you taste the Brokenwood wines.
The afternoon -Wineries and chocolate shop
With our remaining time we'll fit in more wineries and, perhaps, round out our day with locally made chocolates. Or for those without a sweet tooth – perhaps some olives are more your speed.
Return Sydney -At a time that suits you
When the wineries and most specialty shops close at 5 pm, it's time to sit back, relax, and keep your eye out for wild kangaroos in the paddocks and vineyards as we make our way back to Sydney.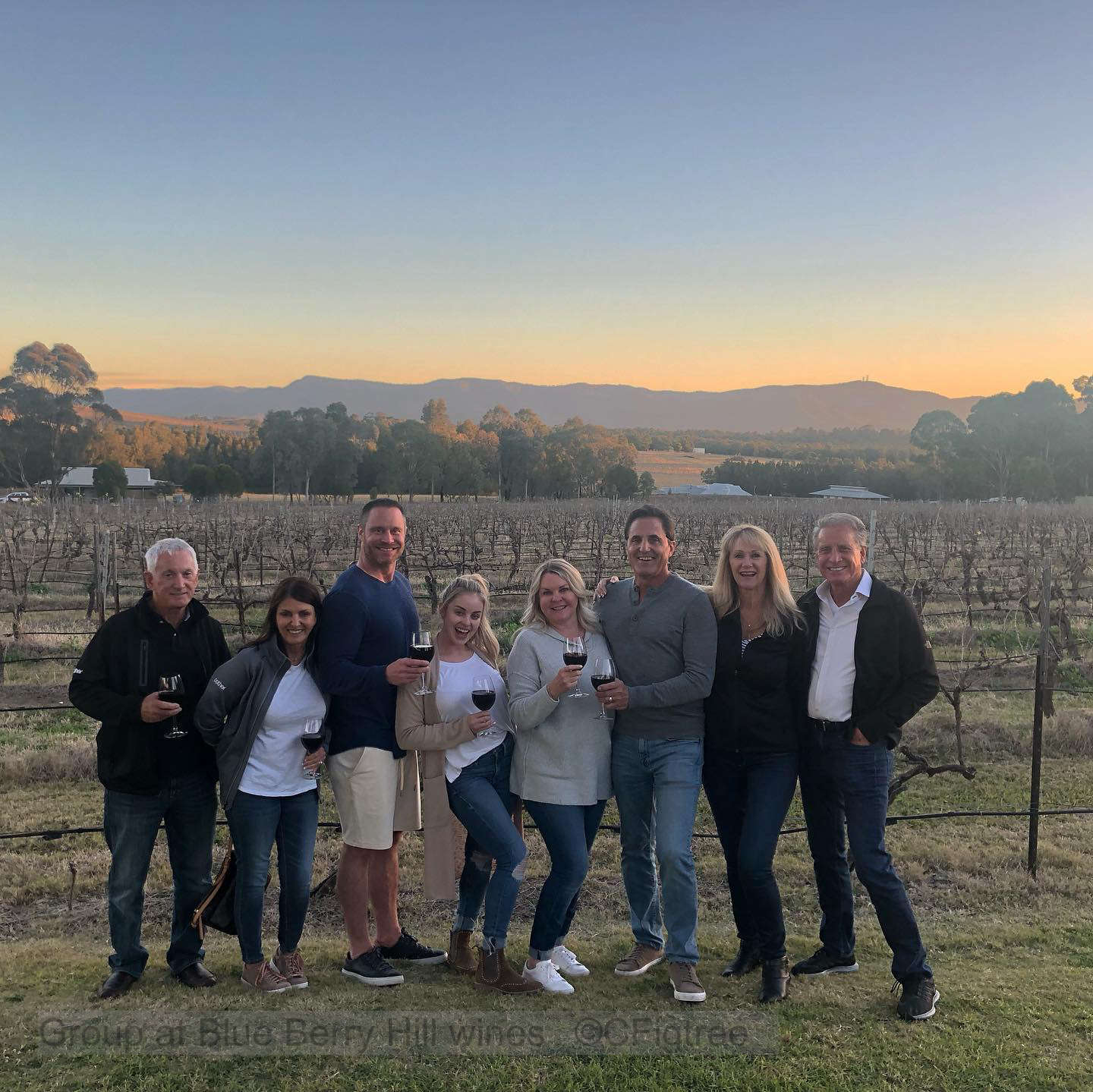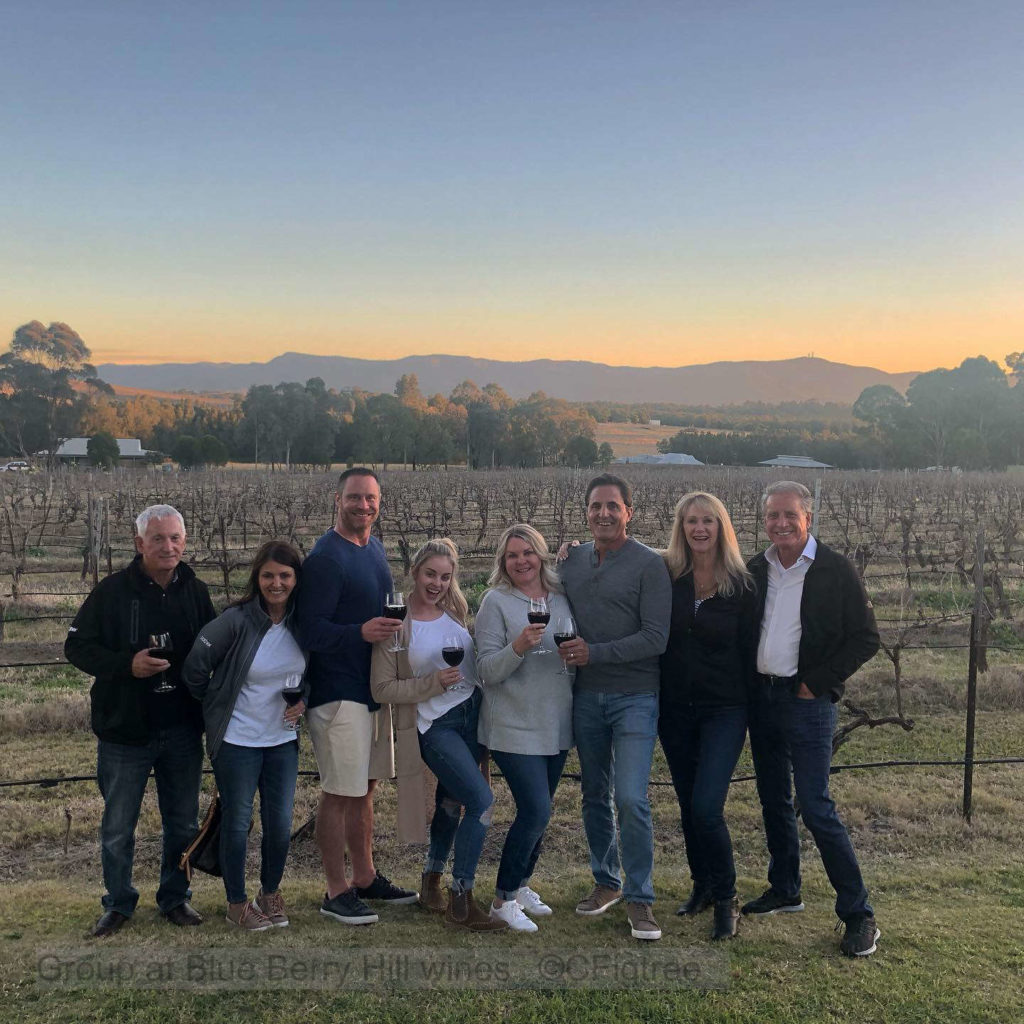 See more images on our Hunter Valley Gallery Page
See our other tours
Read our articles